MekoTech
3 in 1 High Sensitivity & Precision Capacitive Stylus Pencil (2 Pack-Black/Rose Gold)
【2023 Upgraded 3-in-1 Stylus】: Building on the foundation of dual rubber tips, this new version adds a more precise and sensitive transparent disc tip, and comes with a protective cap. This 3-in-1 stylus pen meets various needs in your daily life, whether it's clicking icons, writing, drawing, or playing games, it can handle them all with ease.
【Highly Sensitive and Accurate】: The disc tip is transparent which allows visibility of the contact point, making it highly accurate and responsive. 180° flexible writing angle for comfortable using. You can get more smooth writing or painting experience, no lag, no interruption, no screen scratching.
【Dual-sized Rubber Tips】: The two different-sized rubber tips(0.18'' & 0.27'') are smooth and responsive, made from high-quality silicone material with excellent wear and aging resistance. The soft rubber tips won't scratch screens or leave as many fingerprints as fingers. Ideal for those with long nails or larger fingers, perfect for browsing screens, writing, note-taking, and playing games.
【Easy to Use & Replaceable】: No battery or bluetooth needed, simply unscrew the pen cap to use the disc tip and use dual rubber tips directly.All 3 tips are replaceable and finish the replacement process within seconds. Package contains 2* stylus, 4* 0.18'' replacing rubber tips, 4* 0.27'' replaceable rubber tips, 2* disc tips, effectively extending the lifetime of the stylus.

3 in 1 High Sensitivity & Precision Capacitive Stylus Pencil (2 Pack-Black/Rose Gold)
Model Compatibility

Compatible with all capacitive cell phones, tablets, touch screen laptops & PC, e-Reders, such as Apple iPad/ iPhone/ iPod/ Tablet/ Galaxy/ kindle & more.
Economic Package

2 x stylus; 4 x spare disc tips; 2 x spare fiber tips. Free Returns with full refund, One Year Warranty with 24/7 customer service support.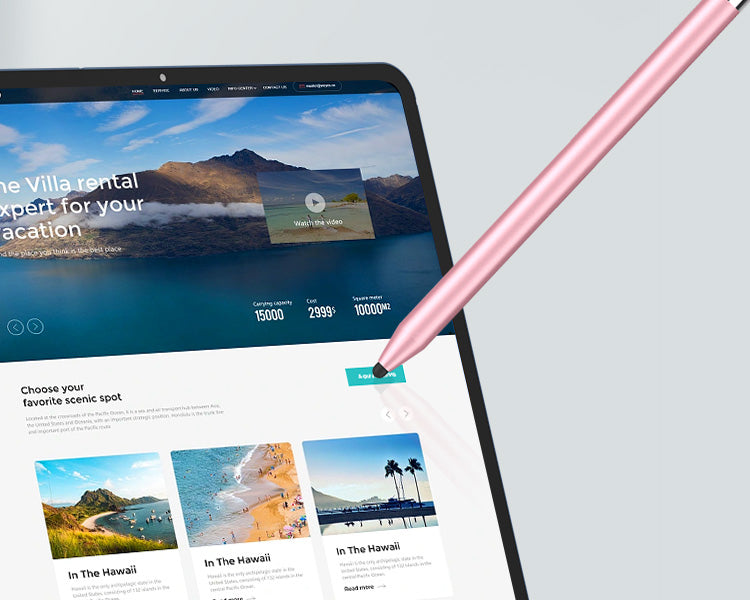 The smallest tips on the marketplace, perfect for clicking small icon or fine work.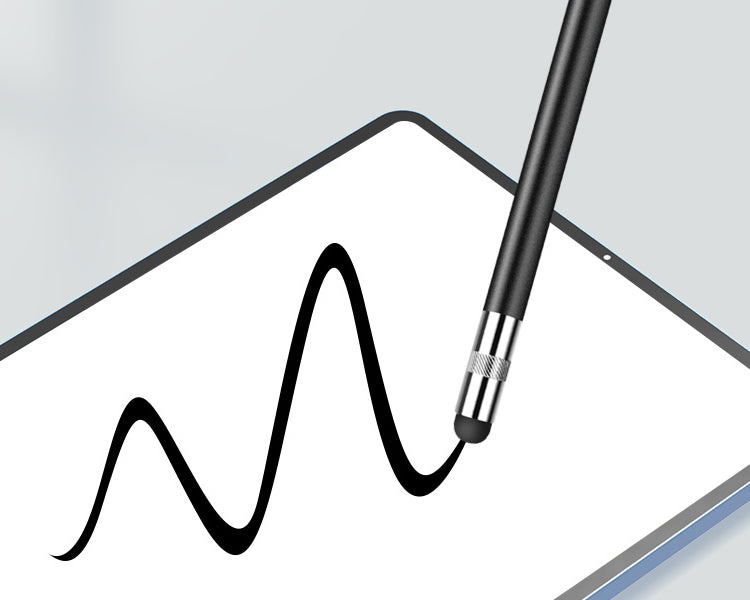 Smooth and responsive, prefect for writing, drawing and playing games