MekoTech
4 Pack 0.72mm Fine Ponit Precise Replacement Tips for Apple Pencil 1st/2nd Generation & Logitech Crayon
💝【PRECISION CONTROL】MEKO new upgraded unique precision fine point replacement pen tips equiped with a 0.72mm diameter and extended metal nib, more like a real pen, which can precise control of fine detail and capture tiny details, perfect for tilt drawing, sketch and note-taking. NO visual obstruction, you can see exactly where your mark surpe accuracy, more precise than original apple pencil tips.

💝【WEAR-RESISTANT】The top of the pencil tip is made of stainless steel, no easy to broke or wear out, more durable and long lasting for your Apple Pencil, much cost saving for high frequency pencil tips users. This pen tips coming with the reliable anti-scratch ball design, which is smooth and friendly to your iPad, don't worry scratch your iPad screen. Even though, we still recommend you use a screen protector film together with this apple pencil replacement tips.

💝【SMOOTH & SENSITIVE】0.72mm finer pen tips with the same high pressure sensitive as the original pencil tips, more close to a real pencil, No lag, free to writing, tilt to drawing, flexible and accurate for painting comfort. you can paint lines and shadows of various thicknesses on the iPad. ideal fits for the students, office note-taking, illustrators and especially fits for the artists creation designer for digital drawings


4 Pack 0.72mm Fine Ponit Precise Replacement Tips for Apple Pencil 1st/2nd Generation & Logitech Crayon
Model Compatibility

Compatible with Apple iPad, iPad Mini, iPhone, Android Tablet, Android Phone, Samsung Galaxy, Microsoft, and all other capacitive touch screen devices.
Economic Package

2 x stylus; 4 x spare disc tips; 2 x spare fiber tips. Free Returns with full refund, One Year Warranty with 24/7 customer service support.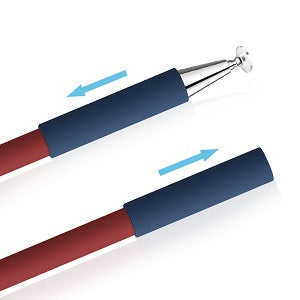 Unique Design
The pen body and pen cap are integrated design, and the pen tip can be hidden or exposed by sliding the pen cap, never have to worry about losing the pen cap.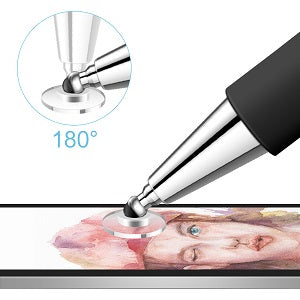 This is a heading for a Product feature block.
Use this text to share information about the point put forth above. Describe a product, your brand, or what makes you special.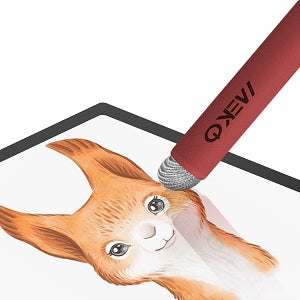 Soft Fiber Ttip
The other end is soft fiber tip which works just like you fingers but more accuracy. Perfect for normal use such as scroll webpage, gaming. The soft material is very safe for kids usage.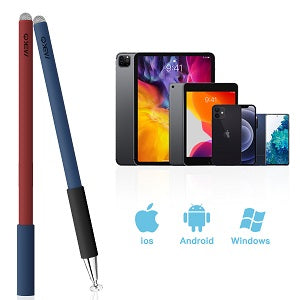 Wide Compatibility
Both tips are compatible for all capacitive touch screens including iPhone, iPad, iPad pro, iPad mini, cellphones, notes, tablets, touch screen computers, Kindles and all others.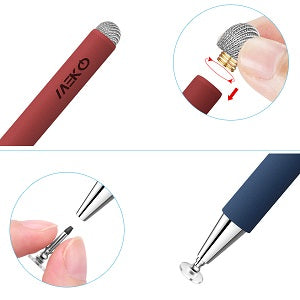 Replaceable Tips
Tips of both sides are replaceable and it's easy to be done in seconds without tool. 3 extra disc tips and 2 fiber tips are included in the package to extend stylus lifetime.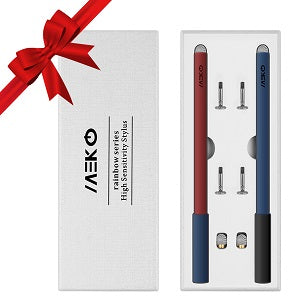 Elegant Gift Box
MEKO offers an economic package for customers:1 stylus with 3 spare disc tips and 2 spare fiber tips. It's well packaged with elegantly designed box which is the perfect gift for your friends and loved ones.