MekoTech
5 Pack High Sensitivity & Precision Mini Disc Stylus Pens
【Newly Designed Mini Disc Stylus】:It's only 4.5 inches long, weighs 0.24 ounces , and is made of an aluminum alloy body with transparent disc tip that's very sensitive, precise, and wear-resistant.
【Highly Sensitive and Accurate】: The disc tip is transparent which allows visibility of the contact point, making it highly accurate and responsive. 180° flexible writing angle for comfortable using. You can get more smooth writing or painting experience, no lag, no interruption, no screen scratching.
【Easy to Use on All Occasions】: No battery or bluetooth needed, simply take it out and use the stylus directly.This ipad stylus is perfect for clicking icon ,writing, drawing, gaming for daily use.

5 Pack High Sensitivity & Precision Mini Disc Stylus Pens
Model Compatibility

Compatible with All Touch Screen Devices such as iPads iPhone, Smartphones and Laptops
Economic Package

5Packs:Black/Silver/Blue/Purple/Rose gold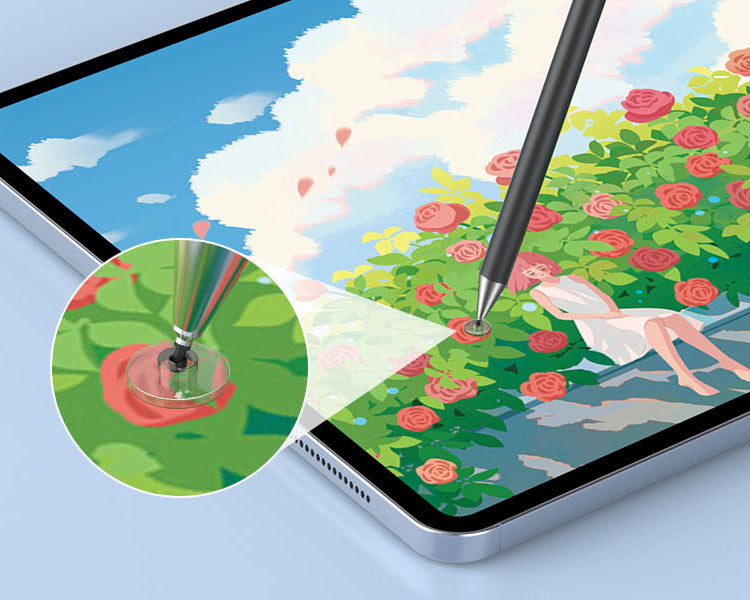 Clear Disc Tip
The high-precision clear disc tip allows you to
see exactly where the marker is and gives you the exact point
without visual obstruction.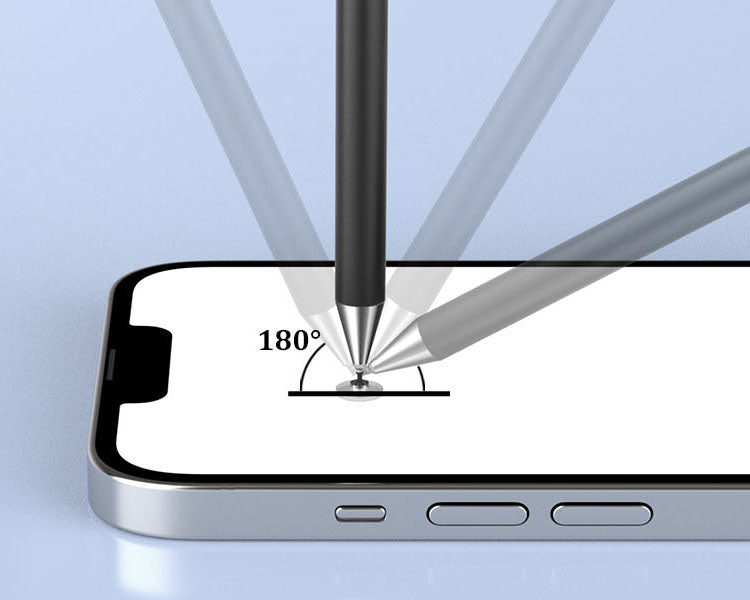 Sensitive and Smooth
The disc tip allows multi-angle writing, offering precise contact with
the screen. This allows smooth and accurate writing,
eliminating concerns about larger fingers.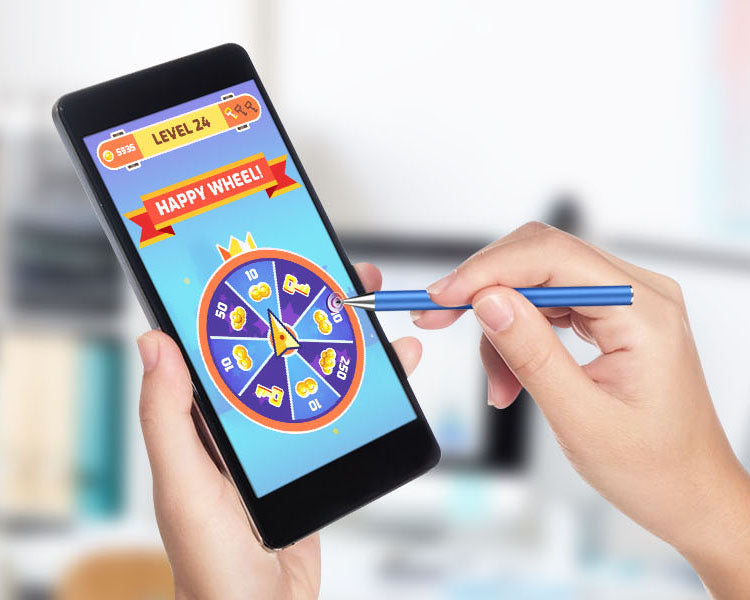 Screen Friendly
The disc stylus is suitable for capacitive touch
screens and is free from scratches and fingerprints.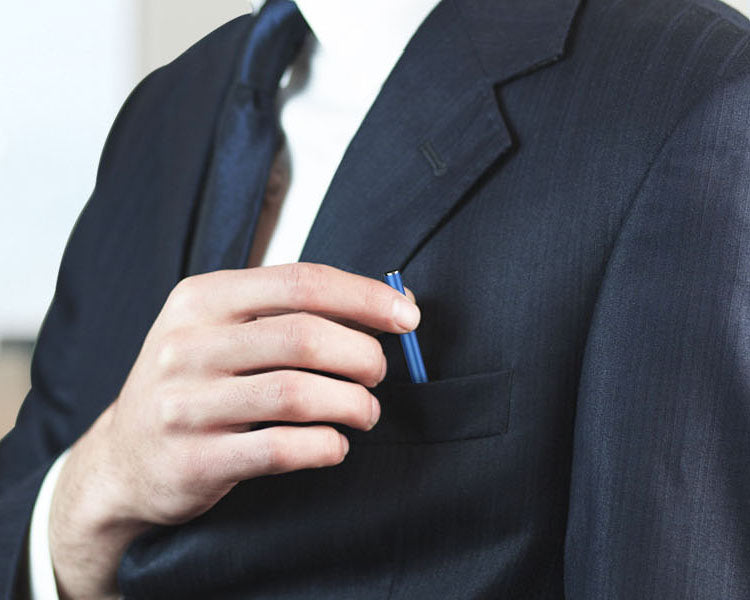 Lightweight and Portable
Designed with a 4.5-inch long and 0.24-oz weight body,
this stylus pen is conveniently portable, ready to be tucked
into your pocket and carried wherever needed.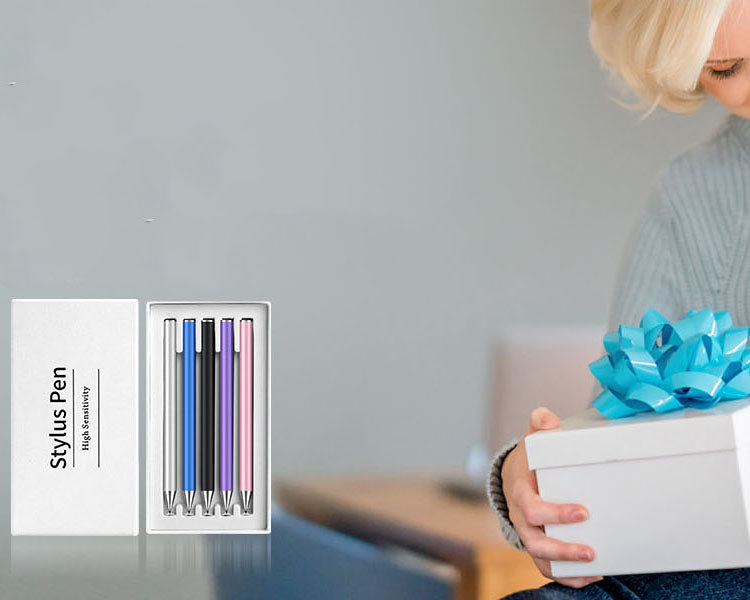 Ideal Gift
A pack of 5 colorful stylus pens in an
elegantly designed box is an ideal
Christmas/birthday/back-to-school/office
gift for family or friends.