MekoTech
Bargains Depot [0.18-inch Small Tip Series] 2-in-1 Stylus
★ ACCURACY: The Small Rubber Tip allows you select small icons, click small links and gives you the accurate selection. Perfect for drawing apps, Conveniently designed in pen form, perfect for carrying around
★ REPLACEABLE TIP FEATURE: Both 0.18'' and 0.24'' rubber tips are replaceable. Replacing can be done within a second without tool, Extend lifetime of the stylus..







Bargains Depot [0.18-inch Small Tip Series] 2-in-1 Stylus
Model Compatibility

Compatible with Apple iPad, iPad Mini, iPhone, Android Tablet, Android Phone, Samsung Galaxy, Microsoft, and all other capacitive touch screen devices.
Economic Package

1Pcs Styluses; 20 extra replacement tips included.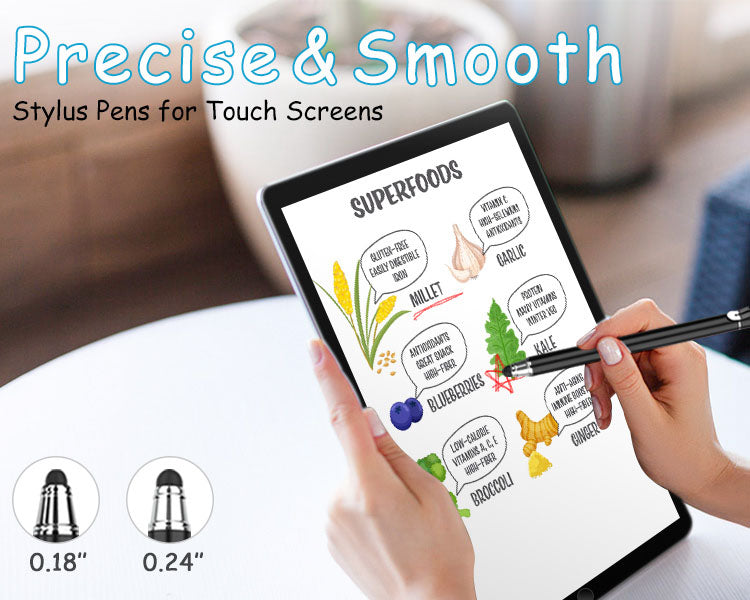 Make Your Life Easier
2 different sizes of rubber tips (0.18'' / 0.24'') in both sides of the pen, meet your different needs. Provides smooth drawing and high sensitivity during the writing experience on your touchscreen.
More flexible than finger, it can be smoothly used on any digital screens even when you wear gloves or your hands with long nails.
Slim body, lightweight with a clip design, easily clip in your pocket, book, diary, etc, you can carry it to anywhere you want.
Keep your device's touch screen away from fingerprints ,scratches and smudge.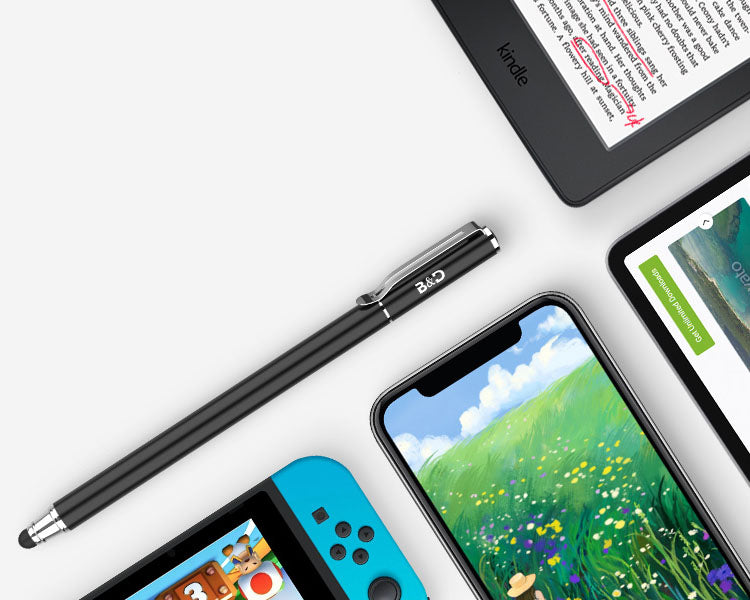 Wide Compatibility
Compatible with all capacitive touch screens
Apple iPad, iPhone, Tablet, Phone, Laptop, Kindle.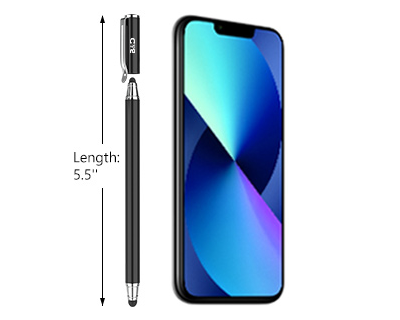 2-in-1 Rubber Stylus
Made from stainless steel and Aluminum, no plastic parts, real pen feeling.The length is 5.5", the weight is 20g
You can use directly on the touch screen without Bluetooth connection or specified application, no need to charge.
When you use this stylus, please make sure you device screen is clean to reach best experience.
The stylus does not support palm rejection, please make sure your hand off the screen when using it.