MekoTech
0.30" (Dia) Hybrid Stylus Replacement Fiber Tip, 8-Packs
★ 0.3-inch Hybrid Tip Ultra-sensitive stylus fiber tips - Work well with Cellphones and Tablets have screen protector or a case with an attached screen protector; Perfect for drawing apps, gaming and writing.
★ Durable -- Micro-knit Tip, it has 1 Year Warranty; Tip can last at least 1 year for daily use.
★ Smooth Feeling - The nib on the stylus is firm but not hard, and soft but not squishy. Experience first hand the micro knit tip stylus gliding effortless across your device screen with zero resistance and lag. While the precision tip giving you more precise selection and operation.
★ Note: The 0.3inch Micro - Knit tip Only Fit for [0.3-inch Hybrid Tip Series] Fiber Tip Stylus!


0.30" (Dia) Hybrid Stylus Replacement Fiber Tip, 8-Packs
Model Compatibility

Compatible with Apple iPad, iPad Mini, iPhone, Android Tablet, Android Phone, Samsung Galaxy, Microsoft, and all other capacitive touch screen devices.
Economic Package

2 x stylus; 4 x spare disc tips; 2 x spare fiber tips. Free Returns with full refund, One Year Warranty with 24/7 customer service support.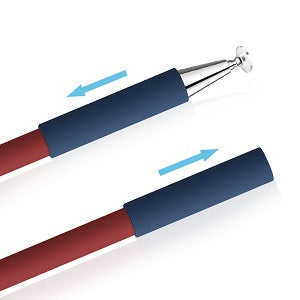 Unique Design
The pen body and pen cap are integrated design, and the pen tip can be hidden or exposed by sliding the pen cap, never have to worry about losing the pen cap.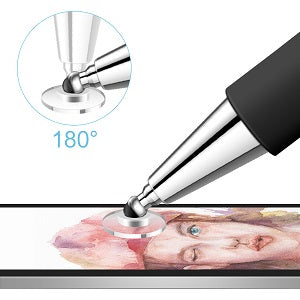 This is a heading for a Product feature block.
Use this text to share information about the point put forth above. Describe a product, your brand, or what makes you special.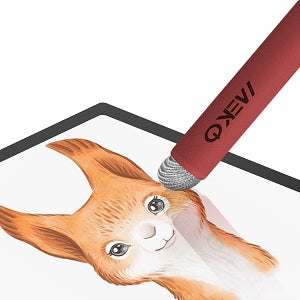 Soft Fiber Ttip
The other end is soft fiber tip which works just like you fingers but more accuracy. Perfect for normal use such as scroll webpage, gaming. The soft material is very safe for kids usage.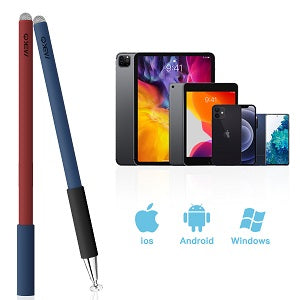 Wide Compatibility
Both tips are compatible for all capacitive touch screens including iPhone, iPad, iPad pro, iPad mini, cellphones, notes, tablets, touch screen computers, Kindles and all others.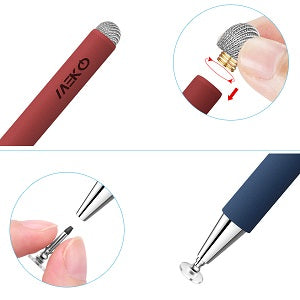 Replaceable Tips
Tips of both sides are replaceable and it's easy to be done in seconds without tool. 3 extra disc tips and 2 fiber tips are included in the package to extend stylus lifetime.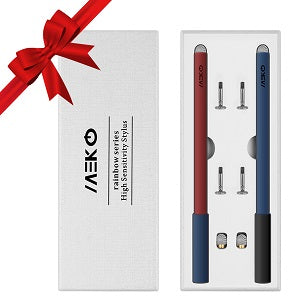 Elegant Gift Box
MEKO offers an economic package for customers:1 stylus with 3 spare disc tips and 2 spare fiber tips. It's well packaged with elegantly designed box which is the perfect gift for your friends and loved ones.